When things got tough in 2020, innovators got going. And investors noticed.
Agrifoodtech innovation and investing had a breakout year last year, raking in more than $30 billion. Early-stage ventures did particularly well: dollars committed was up 10% and deal count was up 15% from 2019.
Showcasing the range of agrifoodtech innovators who toiled away in spite of the pandemic (and even started their businesses amid a global lockdown), eight startups will present their products and ideas at F&A Next's virtual summit on May 26.Their solutions, which address food waste, remote sensing, new sources of nutrients and proteins, and more, exemplify the creativity and ingenuity that has global investors eager to place their bets on the agrifoodtech sector at large.
Here's a sneak peak at who they are.
Next Heroes in Foodtech 2021:
BiomilQ (USA)
US-based BiomilQ has been in the cellular foods game for a long time. But it isn't making burgers or fish fillets. It's making lab-grown human breast milk. Many women aren't able to breast feed, and their most available alternative is bottle-based formula made of cow, goat or plant-based milks. Those don't have the same nutrients as the milk that mothers produce.
The women-led company closed a $3.5 million seed round last summer and grew its team from two to 15, at the height of global lockdowns. BiomilQ has since been working to optimize its cell culture media and characterize mammary cells. Founder Michelle Egger says the company has also made advances in reducing its production costs. The company is committed to making a product that is affordable for mothers of all income levels.
The company is eying 2022 as a milestone year, says Egger. "We are constructing our own manufacturing plant and look forward to creating product at scale that can enter regulatory safety testing."
In the meantime, BiomilQ is engaged in consumer education to teach parents about lab-grown breast milk. "Most parents and incredibly open to the product and category of human milk, but we know there is a lot of unscientific information out there that muddles the discussion," Egger says.
FUL Foods (Netherlands)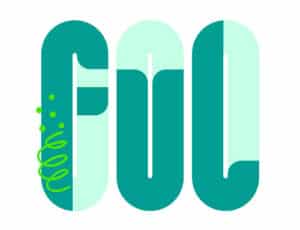 The founders of Netherlands-based FUL Foods had an idea for harnessing nutrient-rich, climate-friendly microalgae into a range of food and beverage products—ones that actually tasted good. And pandemic be damned, the three women launched Ful last year, starting with a small range of citrusy beverages that stand out for their distinct, naturally blue color.
Ful has a much bigger mission than being a healthy food and beverage company; it's looking to have a positive environmental impact. Microalgae is one of the most efficient sources for carbon capture on the planet. Ful's production process enables the company to remove more carbon than it emits, making its products carbon negative. Amid the recent boom in corporate carbon neutrality pledges, Ful founder Julia Streuli says a low-carbon footprint is part of the business's core design.
"Our vision is to achieve this low-carbon footprint through the way we produce our products rather than relying on offsets," she explains. "Taking into account our whole value chain (transportation, packaging), this is a very ambitious goal and can be achieved only in collaboration with other key players in our value chain."
Ful is also now working to identify future high-value applications for its raw microalgae material outside of the food and beverage domain.
Habitual (UK)
Treatment for type-2 diabetes and its outcomes comes with a $1 trillion annual healthcare bill worldwide. "We now know that the disease is reversible in up to 60% of people," says Napala Pratini, founder of UK-based Habitual.
Habitual is on a mission to do just that, but combining nutritional treatment with digital therapeutics to help people with type 2 and pre-diabetes reach and maintain disease remission. Its platform offers expert support, meal kits, meal planning, guidance for long-term behavioral lifestyle changes.
Pratini launched Habitual with co-founder Ian Braithwaite, whom she met working on diabetes remission research. "We worked firsthand with patients and were inspired to bring the life-changing results we observed to the hundreds of millions of people who are in need of them," she says.
Habitual is working against what Pratini calls "an incredibly difficult, obesogenic food environment." In short, most of the food people consume day to day—particularly industrially-made products packed with refined sugar—aren't designed to support human health and wellbeing. Habitual's place is supporting healthy lifestyles and nutrition focuses on helping patients "develop the knowledge, self-efficacy, and resilience to make healthier choices in an environment that's working against us," Pratini explains.